FPR-1
YAESU Original Monitor Unit FPR-1 for FTM-350R
The Yaesu FPR-1 Monitor Unit is an option exclusively for the Yaesu FTM-350R. It allows the user to receive your 440 band transmissions out to about 1000 feet (300 m), depending on transmit power and terrain. With the FPR-1, others can hear your transmissions during emergencies, special events, etc. This unit has a built in speaker, and you can select Low or High volume. There in an LED indicator that glows green when a signal is being received, blinks slow green when a a Selective Call was received, blinks green twice for data transfer, glows red during charging and blinks red when battery voltage is low.
The FPR-1 features a built-in Lithium Polymer battery. It can operate up to 8 hours when the Battery Saver function is set to max. The CAB-1 charger sleeve is required when using the FPR-1. Charge time is about 150 minutes.
[Please note that this information is preliminary and subject to change.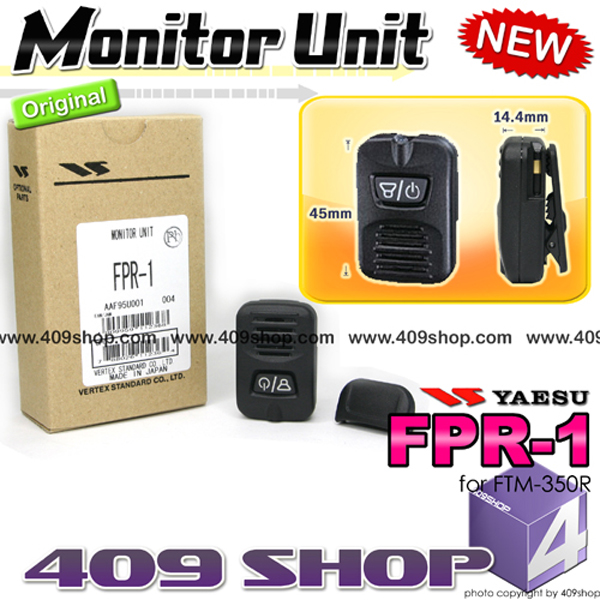 1 x YAESU Original Monitor Unit FPR-1 for FTM-350R